New England is rich in historical landmarks that tell the story of a bygone era. Old buildings are more than just a fading façade, they represent building techniques that existed long before the sophisticated power tools and technology that we have today. The buildings reflect the culture, economic climate, and social changes of the time, and we preserve the history of these structures through careful stabilization and reconstruction.
The Process
Historical restorations and renovations require attention to detail, careful planning, extensive historical research, product sourcing and community coordination. J.A. Rosa Construction specializes in preserving the architectural history of Connecticut buildings, with a focus on strengthening and restoring the old world craftsmanship. From churches, to barns, meeting houses, mills and beyond – many crumbling historical landmarks require extensive structural repairs and stabilization.
The process starts with research, often using old drawings and plans as a resource so that we have a base to start our new plan from. We examine the current structure, photographing, measuring, and assessing damage from water, dry rot and insects. We interview the clients, historical groups and appropriate community leaders about the history and goals for the endeavor, and work in conjunction with the design professionals on the project. All work will follow the guidelines and standards of the Secretary of the Interiors Standards for the Treatment of Historical Properties in terms of standards for restoration and reconstruction.
Projects
Eli Whitney Museum: This beautiful old barn in Hamden is on the National Register for Historic Places and was built by Eli Whitney in 1816. The barn required structural, siding, and trim repairs, new slate roof, paint, and exterior siding and trim (more details here). J.A. Rosa Construction received the Merit Award for Physical Preservation for this very special project. ▼
Design Professional:
CHARNEY ARCHITECTS, LLC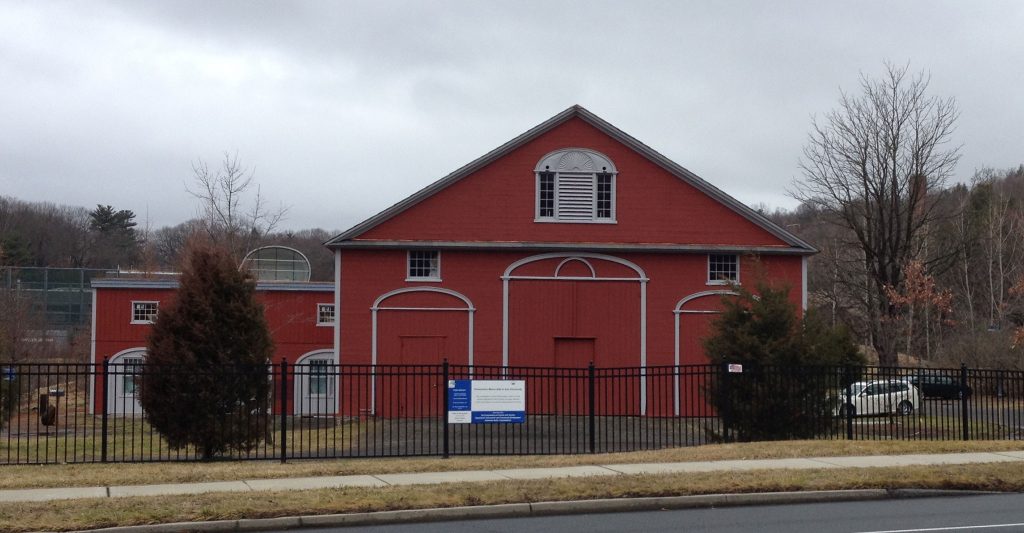 Woodbridge Barn Restoration: The Manchester Historical Society contracted J.A. Rosa Construction for structural, siding and installation of a new wood shingle roof on the 1700s-era structure. Water damage and rot caused the building to bow and lean, and it was in danger of collapsing. The team of contractors, designers and owners worked from the original renovation drawings to develop a plan that preserved historical components, while integrating modern techniques to assure that the building will last another hundred years. ▼
Design Professional:
CROSSKEY ARCHITECTS, LLC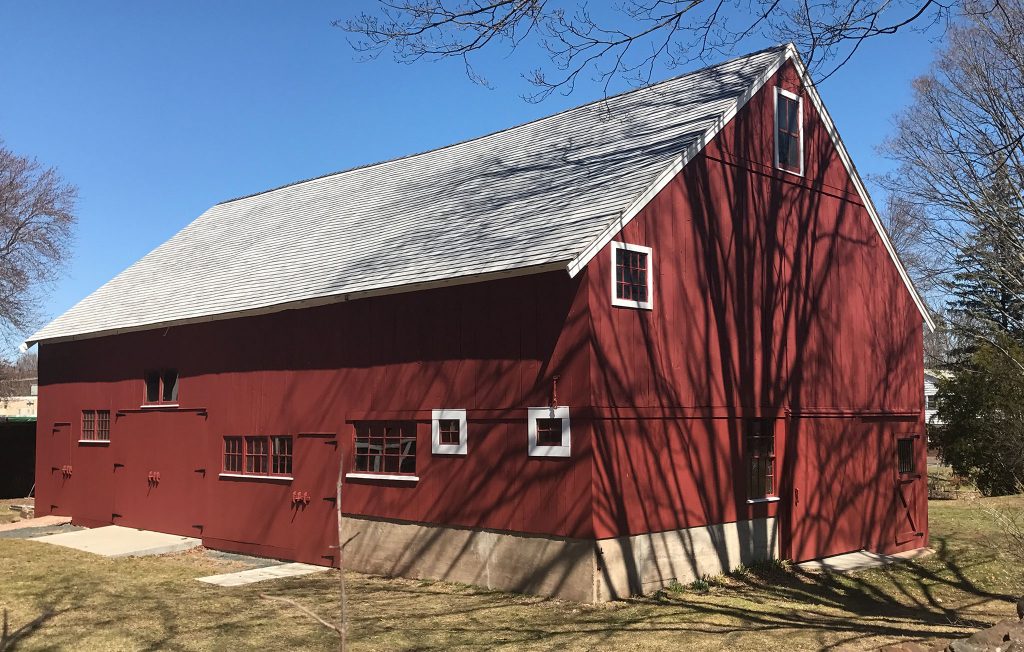 Stowe Barn: This historic barn in the Walnut Beach section of Milford required stabilization, from repairing rot to replacing some of the structural foundations. To restore the aesthetic appeal of the old dairy farm barn, the exterior was painted with care. Over the years, each generation finds themselves tasked with maintaining the buildings that our ancestors constructed with painstaking detail. Preserving the structural integrity of a historic building is important, and it's a job that J. A. Rosa Construction takes great pride in. ▼
Design Professional:
SILVER PETRUCELLI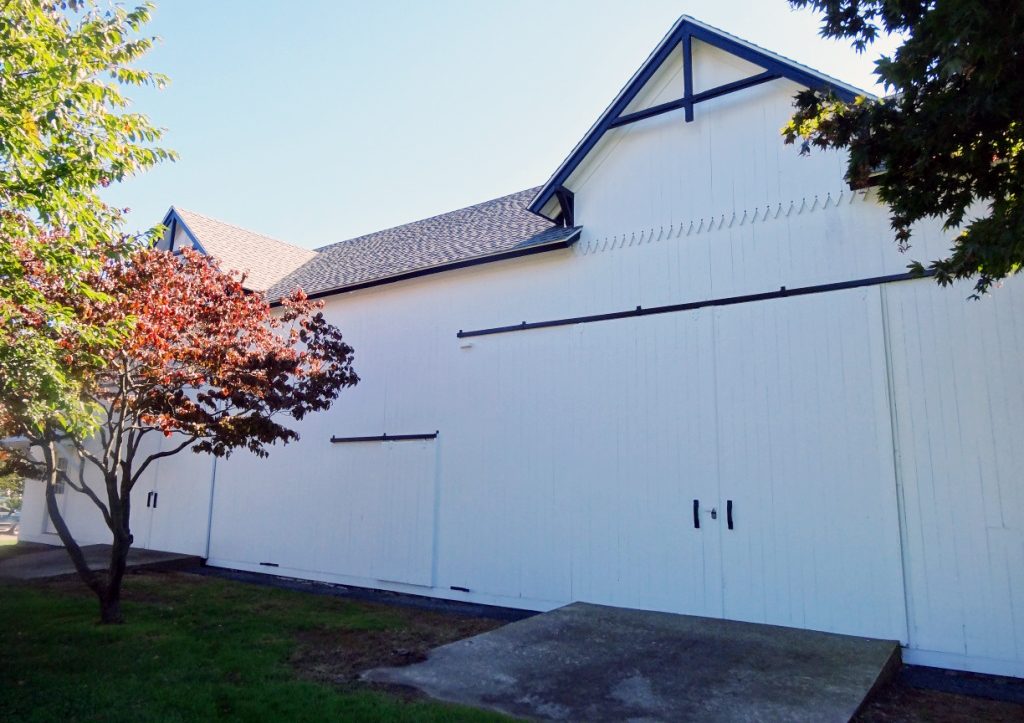 Tracy Shoddy Mill: This Coventry mill was constructed in 1812 and J. A. Rosa Construction retrofitted the building into a town meeting place. The new space has a brand-new kitchen, toilet facilities and meeting hall. We left some of the 200-year stonework visible in the interior as a beautiful focal point combining new world finishes with the old word construction.
Design Professional:
SALAMONE & ASSOCIATES, PC