We are proud of our work for the Eli Whitney Museum and the craftsmanship of our employees and sub-contractors. The scope of this project was to perform structural, siding, trim repairs, new slate roof and paint exterior siding and trim.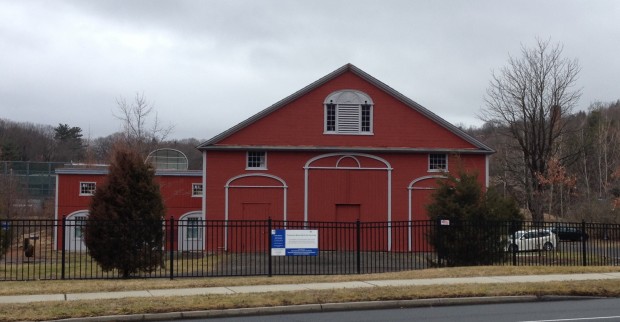 Merit Award for Physical Preservation: Eli Whitney Barn, Hamden
Eli Whitney Museum, Charney Architects LLC, Lebanon Country Collection LLC, Regional Water Authority, J. A. Rosa Construction LLC, Brian Casey, Cameron Simpson, Ben Dringoli, Museum carpenters and apprentices, and community volunteers.
Built by Eli Whitney in 1816 to serve his Hamden Armory, the Whitney barn is listed on the National Register of Historic Places and has been an active part of the Eli Whitney Museum since 1979. For years, the museum had worked on finding ways to use the building more effectively by reconfiguring the ell for accessible bathrooms and new activity spaces. Another goal was to restore the side ell more accurately. Then the snows of 2011 destroyed the ell. With funding in place, the museum moved quickly, repairing structural damage from poor drainage, replacing a failing slate roof, and rebuilding the ell to match an early drawing by Whitney's nephew. As with any old building, there's always something else to be done, and the project also included plans for future phases as funding becomes available — a good example of careful foresight.
---
J A Rosa Employees: Kevin Slade, Geno Monroe, Frank Bartel, Mike Bastos, Kathy Waldo, Nancy Rozum, Peter Cappellino
Sub Contractors: Eastern Restorations and Roofing, Pro Tect Painting, Raymonds Building Supply.